It feels like we miss Steem! It's been a long time not sharing our food photography results here. Sharing the work on Steem is quite fun.
This time we present to you a food called "MIXED TOFU". Although this dish includes plant-based food, it feels worth trying.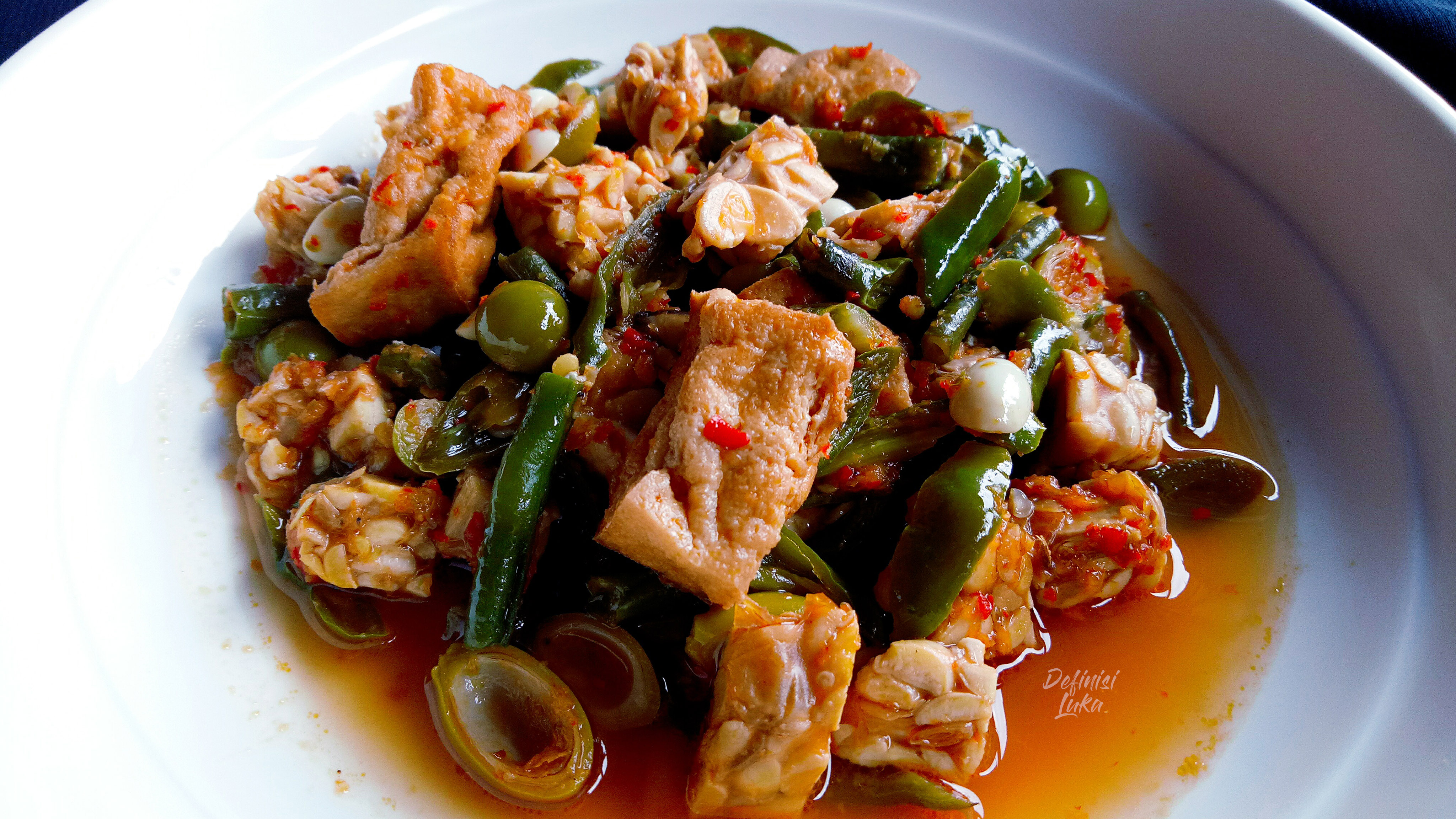 The "strong" taste comes from spices that produce a spicy taste, namely chili. You can use special spices in your area if you don't like the spicy flavor of the chili.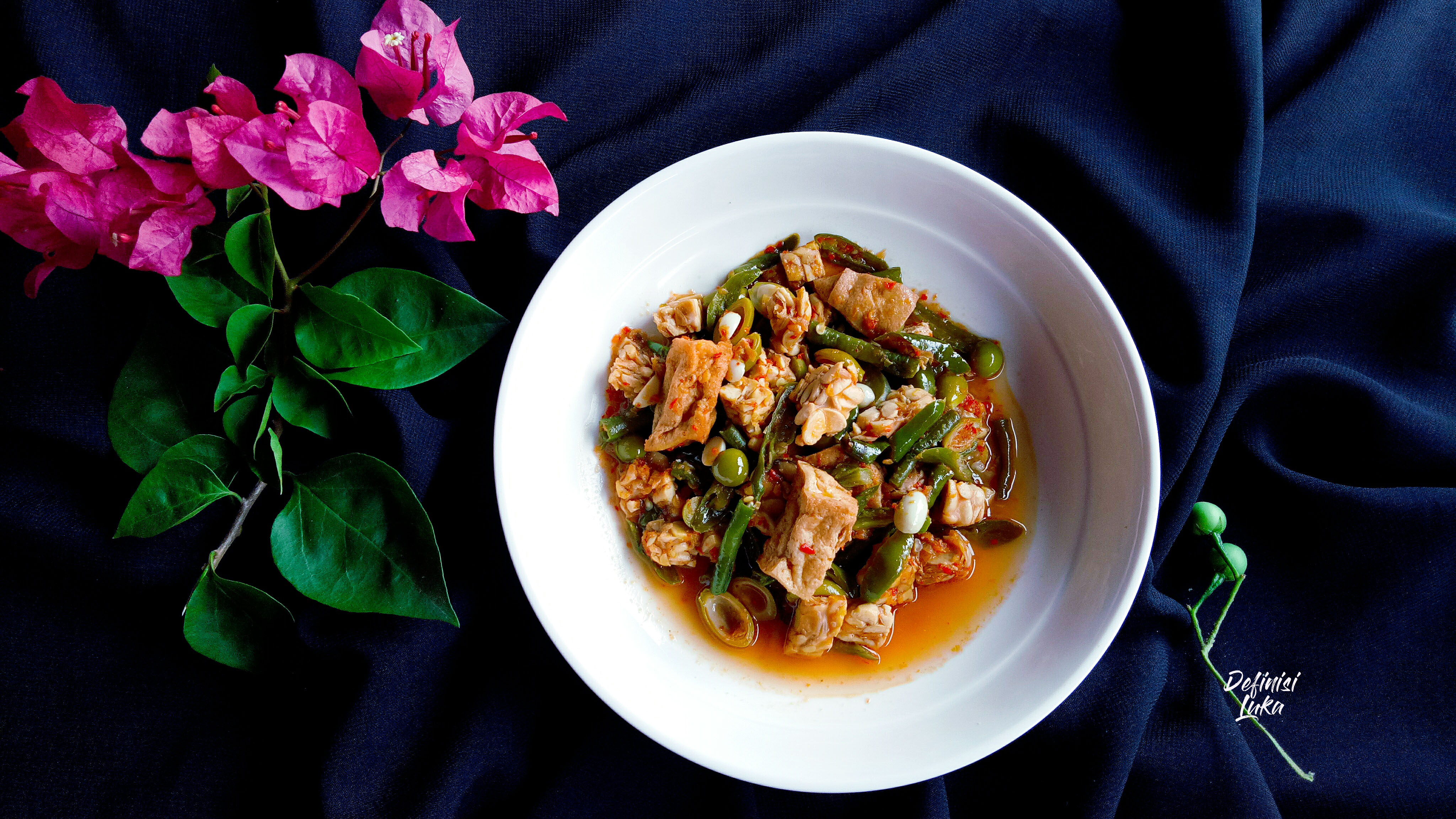 Ingredients in this presentation:
Tofu
Tempeh
Long beans
Young Melinjo (Gnetum Gnemon)
Rimbang / Cepokak (Solanum torvum)
Chili
Red Onion
Garlic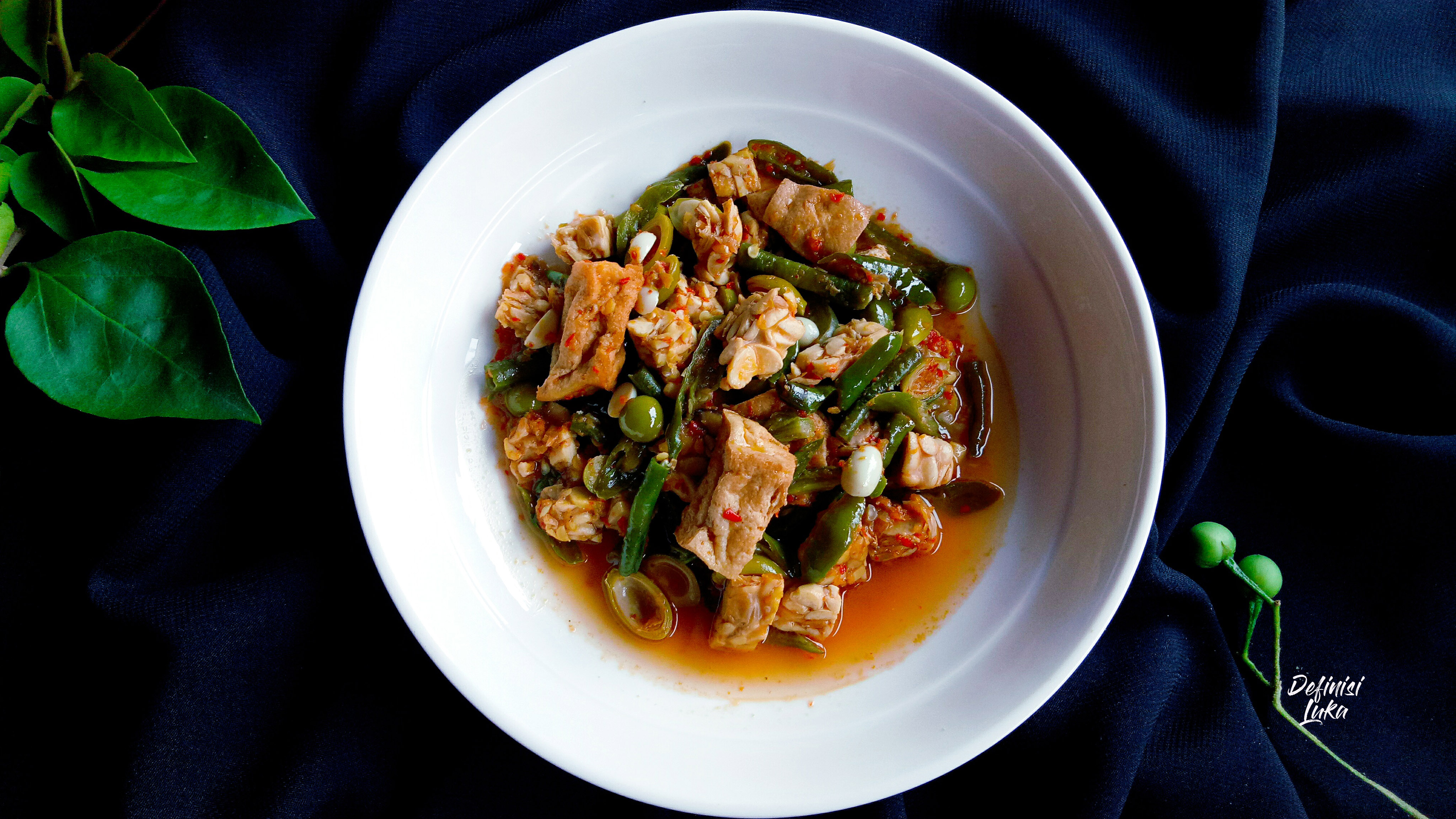 How to make this dish is very easy. Blend the chilies with the onions, then saute the spices. And, you only need to mix all the vegetable ingredients together with tofu and tempeh.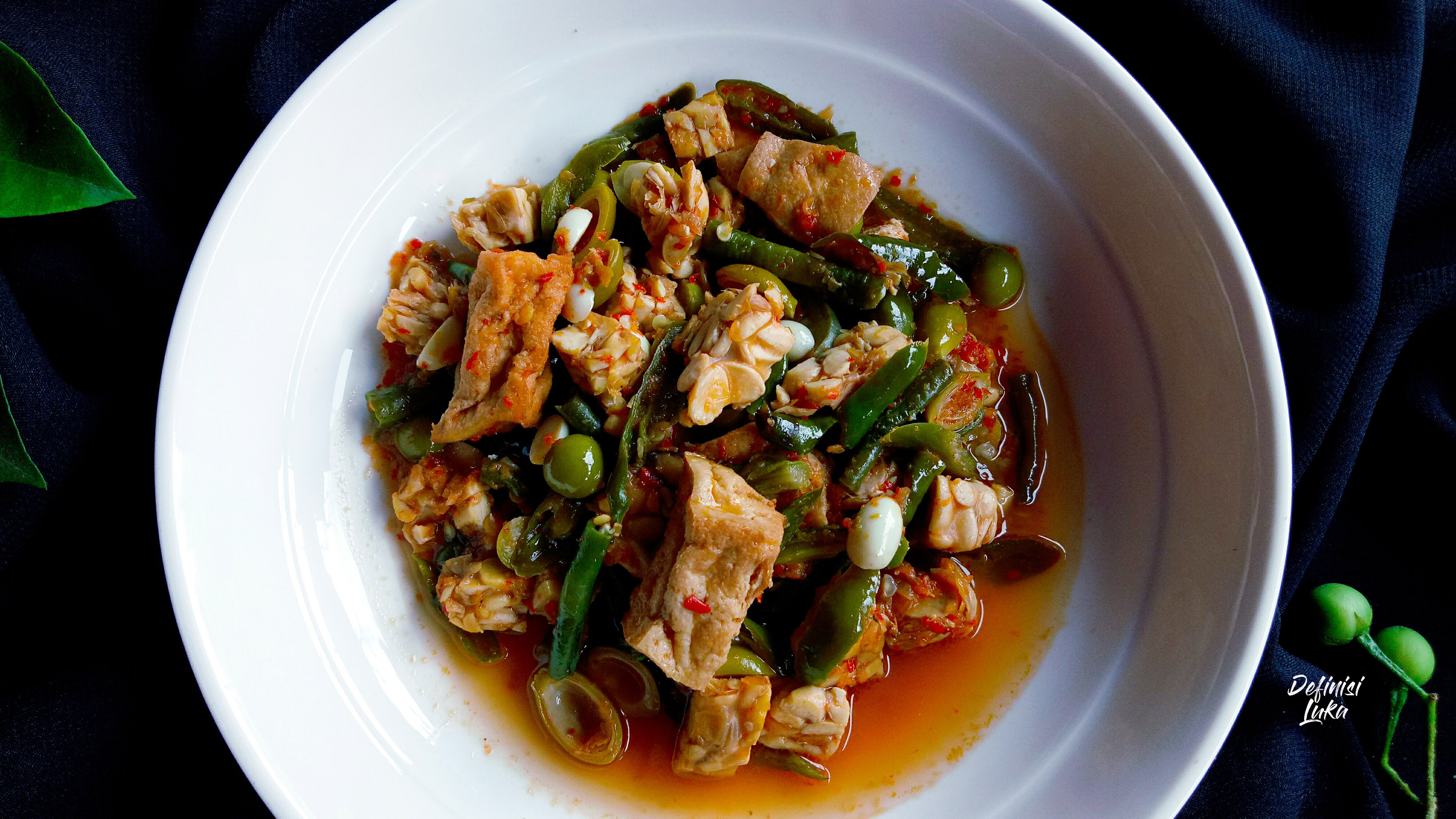 Tofu, tempeh with vegetables is a delicious blend to add to your energy, even without protein from animals.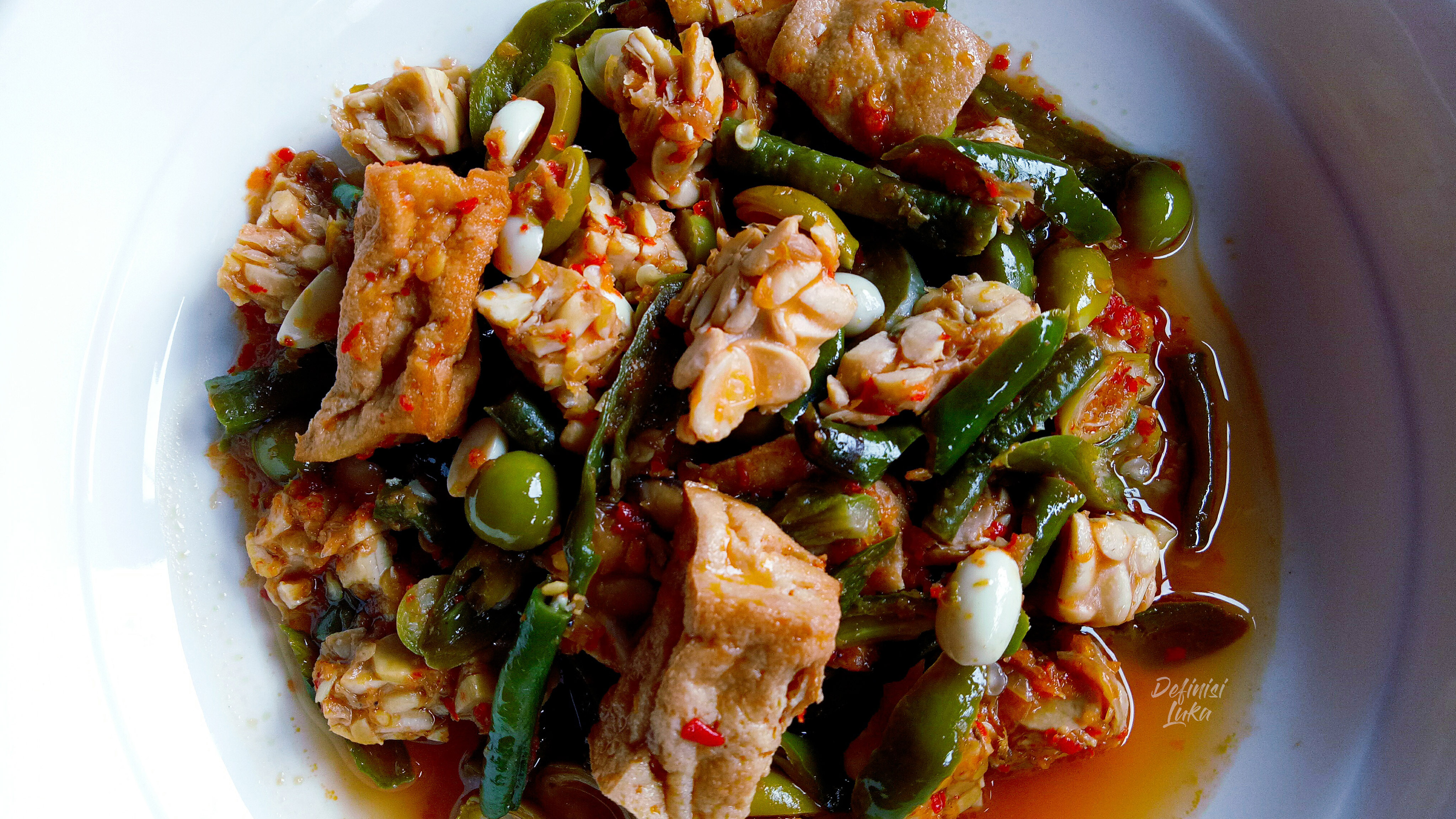 This vegan recipe is special edition for FRUITS AND VEGGIES MONDAY, by @lenasveganliving
---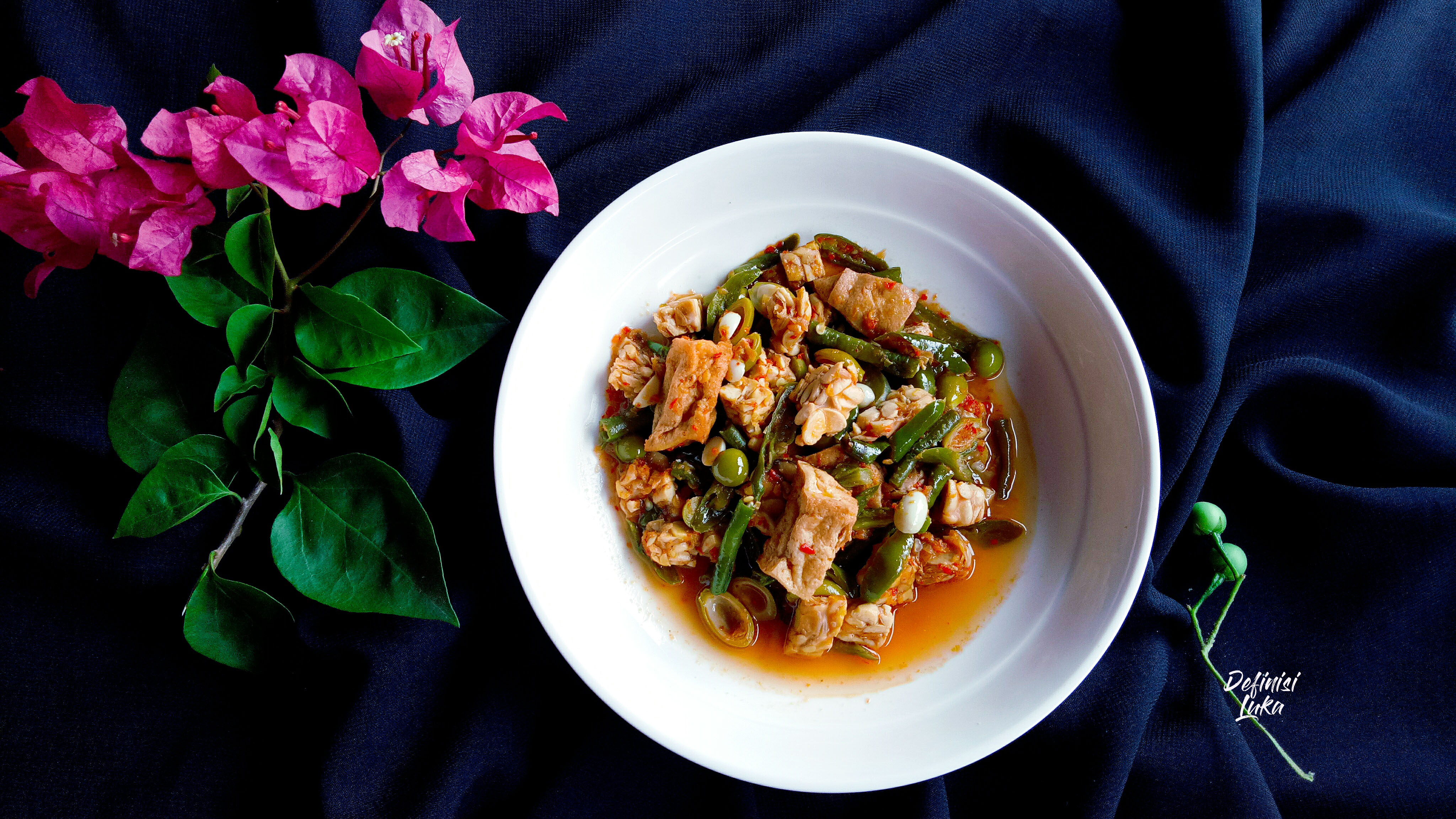 ---
Until Next!
Don't forget to support our work on Instagram: https://www.instagram.com/definisiluka/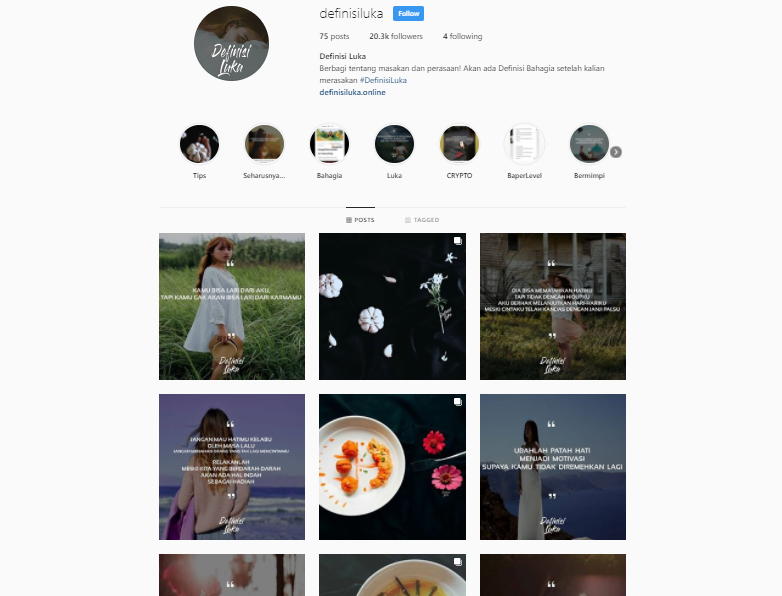 Please, follow us and keep on eyes our feed.
Regards,
Definisi Luka and The Team.
Email: cp@definisiluka.online
Instagram: https://www.instagram.com/definisiluka/
Twitter: https://twitter.com/definisiluka
Website: https://definisiluka.online/